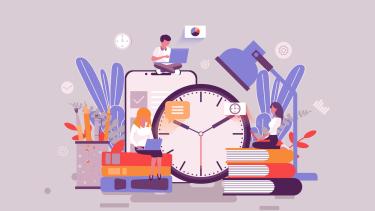 We're committed to excellence in community and stakeholder communications. We want students, staff, parents and the public to be well-informed and engaged in the life of our schools and district. Our websites are the primary vehicle for widespread communication - so we want each site to be current, accurate and engaging. All of the Abbotsford School District websites are part of a shared content management system (CMS), which allows non-technical staff to create and edit most of each site's content.
Each District department and school has a website. A selection of Website Publishers are assigned to each site to create new content and maintain existing content every week. This includes the News Hub and other informational pages on the websites.
Training opportunities are provided throughout the year to ensure that web publishers are well-equipped to use the CMS and are mindful of incorporating best practices in communication. There are also training resources inside the CMS itself, to help website publishers as they add, edit and delete content. 
If you require assistance or more information, please contact the Communications Department.
kayla.stuckart@abbyschools.ca inf%6f@abbyschools.ca " rel="nofollow"> info@abbyschools.ca