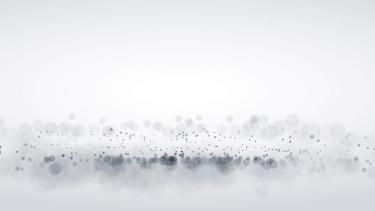 Rapid Antigen Tests for K-12 Staff
January 14, 2022
The COVID-19 pandemic continues to be a challenge we must constantly navigate, however, this past week we were able to safely return to in-person instruction for over 19,000 students. As we look forward to the opportunities in the weeks and months ahead, I must again extend a sincere thanks to our staff for getting us through the first part of this school year. What we continue to accomplish in British Columbia, and particularly here in Abbotsford, is truly amazing. Our society owes a debt of gratitude to the teachers, support staff, principals and managers who pull together to care for our students when they need us most. 
Throughout this pandemic, I've also stayed committed to regularly updating you. More COVID-19 operational information has become available, and I would like to share a brief update with you.
Rapid Antigen Tests
The emergence of the more transmissible Omicron variant of COVID-19 has required changes in public health management. With higher levels of community transmission and a shorter virus incubation period, contact tracing and close contact notification by public health are no longer effective in minimizing the spread of COVID-19.
However, we have been advised that our district will receive bulk shipments of rapid antigen tests within the coming days. Our first batch of tests will focus on employees to support with symptomatic testing and minimize operational limitation risks. It is our intention to expand our second shipment to support with student symptomatic testing.
I know this information may surface many questions. We ask for your ongoing patience and understanding as we receive more details and refine this distribution process.
COVID-19 Vaccines
The evidence has shown us that vaccines are the most effective way to reduce the risk of COVID-19. People who are 5 and over are eligible to be vaccinated against COVID-19 to protect themselves and those around them – including those who are not eligible to be vaccinated.
More information on the COVID-19 vaccine and how to book an appointment is available at getvaccinated.gov.bc.ca.
Ongoing Communications
The safety and well-being of our students, families, and staff endures as our highest priority. Please continue to complete a daily health assessment for your child each morning, wear a mask, continue to wash your hands frequently, and maximize physical distance where possible.
BC's Provincial Health Officer and the Minister of Education will continue to monitor developments around the COVID-19 pandemic. Ongoing updates will continue to be posted on our website.
Please take good care of yourself and each other.
Sincerely,
Dr. Kevin Godden
Superintendent of Schools