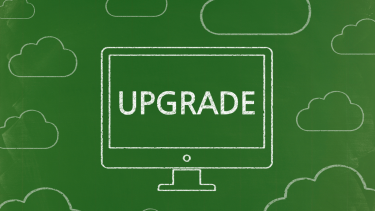 Upgrades are coming to AbbySchools.ca!
November 24, 2022
Our school and district websites are the first places families, stakeholders, and community members go to get the latest information about our school district. These communication tools are the foundation of our information to external and internal audiences and serve as our 24-hour customer service team and virtual front desk.
We're excited to announce that some significant web upgrades are coming to all district and school websites in February 2023. Our upgraded system allows for more seamless maintenance, yearly updates, ongoing security patches and improved flexibility in the type of content we can add to our spaces (i.e. more videos and pictures). Most importantly, the web upgrades meet the current mandated accessibility standards for web platforms, ensuring everyone can access our spaces through more accessible menus, fonts, and contrast.
As we begin to merge web content to our new upgraded web system in January, we can expect there to be minor content issues or inconsistencies (missing pictures, missing file attachments, etc.). Do not be alarmed! This is usual practice when you look at an organization of our size and the volume of sites we have under our banner. A feedback button will be live on every website post-launch, so that site visitors and staff can submit issues they may discover.
We look forward to rolling out our new, modern look and feel to staff and families early next year!
KAYLA STUCKART, MANAGER OF COMMUNICATIONS
Communications Department