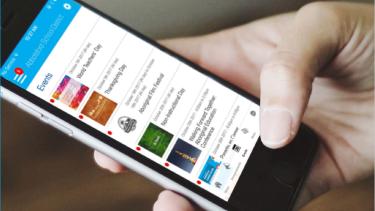 Updates at your fingertips
AbbySchools App
The AbbySchools App provides users with announcements, news, events and contact information about any of the district's schools and many district departments. Once downloaded on a phone, a user can choose which school or district department they wish to receive information from. There is an ability to have notifications so parents, students, staff or any user can be aware when new information is posted by the school or district.
The mobile app is directly linked to school and district websites, so once content is published to the website it automatically is pushed to the app as well.
The AbbySchools App is intended to provide parents, students and staff with:
the latest announcements, news, events and blog posts from your chosen schools and departments
school contact information with phone number, map links, website links, school/department emails
staff listings with email links
notifications whenever a new item is posted; users can turn on/off specific notifications on their phone
the ability to subscribe to just one or to many schools or departments
emergency broadcast notices (i.e. snow days, closures, lockdowns)
seamless integration with school/department websites which feed the same news content
Download the latest version now!